Many consider 2020 nationwide and international protests in response to George Floyd's murder to be the year when diversity, equity, and inclusion (DEI) was thrust into the spotlight in organizations. During this time, questions and discussions about systemic racism, racial inequality, and workplace unfairness were prominent.
Employers have had to question whether their organizations are as equitable and diverse as they thought.
DEI Training in the U.S.
Employers discovered that they were not as equitable or diverse as they should have been. As a result, many organizations scrambled to relaunch, refresh, and revamp their DEI training campaigns. However, despite all of the publicity surrounding the training and evaluations, it is clear that DEI training has not been as effective as anticipated.
Furthermore, according to a Future Lab Survey, only 34% of leaders believe DEI in the workplace is a strength. DEI training continues to face numerous challenges, despite the fact that 93 percent of survey respondents agree that a workplace cannot thrive without DEI. Yet, other studies show that it is difficult to use diversity training to convince people with embedded prejudices and unconscious biases alone.
So, how do you ensure that your organization's DEI training efforts do not go to waste and instead provide a high return on investment (ROI)? Here are five approaches:
1. Lead with Example from the Top
Any DEI strategy requires a strong, visible, and unwavering commitment from the top. Many campaigns fail because of a lack of vocal and visible commitment to cultivating inclusivity and advancing diversity.
When the CEO and other senior executives drive the DEI agenda and ensure it is embedded in the organization's culture, the DEI program has a good chance of success.
By looking at the senior leadership team, other employees will understand how your company truly values underrepresented and systemically marginalized people. If senior management is not on board, it will be difficult to begin training and expect people to change their attitudes or behaviors.
2. Make Inclusion Training Voluntary and Reward it
To summarize, forcing your employees to attend DEI training will not work. According to experts, organizations that impose mandatory DEI training end up doing more harm than good to their businesses. Allow your employees to choose whether or not to attend training in order for it to be effective. Incentivize those who do participate through recognition.
Furthermore, the training should not focus on the workplace or the legal consequences that the company and its employees may face. Instead, always emphasize the benefits of having better representation. Your DEI project will be less likely to fail if you leave out the "consequences" section of your training.
3. Engagement and Accountability by Managers
While the CEO and senior management can be the faces of your company's DEI initiative, the people managers should be the real on-the-ground drivers and implementers. They have a large say in appraisals, hiring, and almost every other aspect of the employees' careers.
As a result, engaging and accountable managers are critical for achieving excellent ROI on your DEI agenda. If you let them carry out the program's goals and hold them accountable by making hiring, promotion, and review data public, your organization will be more inclusive and representative.
During training, managers can help promote the importance and benefits of inclusion, diversity, and equity training.
4. Engage a diverse group in Inclusion Initiatives
It is no secret that senior leadership in organizations in the United States continues to be made up of white, cis-gendered, heterosexual men and women. As a result, developing a DEI training program that accurately articulates the injustices and challenges confronting gender identity and ethnic minority groups is a difficult task. For this reason, you must ensure your training initiative resonates with people who experience marginalization while training employees to gain long-term attitude changes.
To accomplish this, businesses should strive for employee diversity when assembling a team to contribute to the development of DEI training. They could help with actual scenarios and case studies, content creation, spreading the word and evangelizing the training, or user acceptance testing (UAT).
This helps apply inclusive behaviors even in the design of your training program and ensures the authenticity of your company's DEI goals.
5. Back the DEI Initiative with Company-Wide Strategies and Policies
Creating a diverse workforce and an inclusive culture necessitates real-world action. Your company must infuse DEI initiatives across the board for successful DEI training that delivers excellent ROI. This includes the following:
Hiring
Onboarding
Staff training
Performance appraisals
Client experience
Sales/Outreach
Fortune 500 companies, such as Microsoft, have a racial diversity metric, with nearly half of their employees belonging to racial and minority groups. Inclusive organizations have recognized the importance of incorporating DEI into critical business decisions in order to be recognized as fair employers and succeed in the future. Effective DEI training is a key ingredient to that success.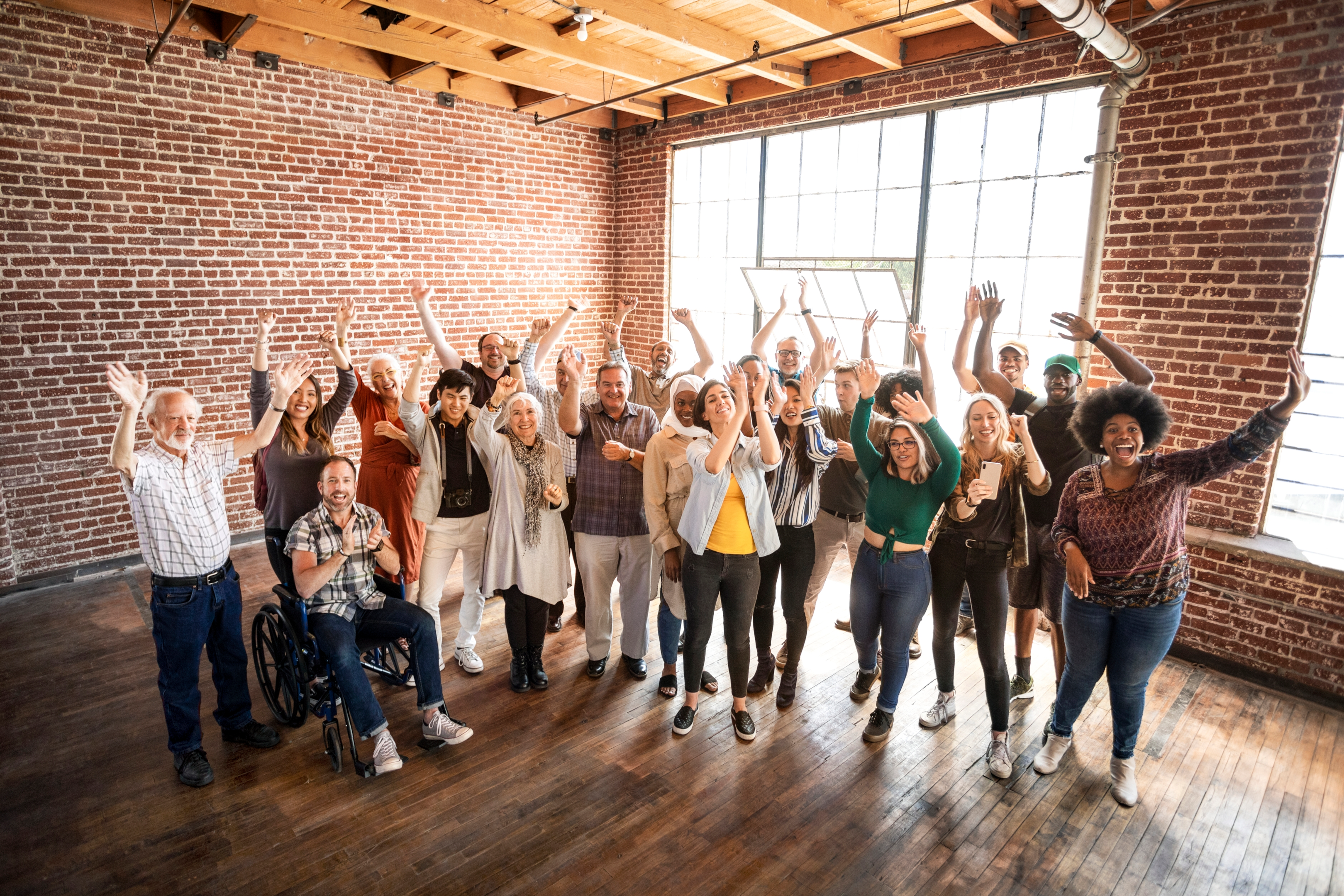 Want To Initiate your Company's DEI Initiative with Top-Notch Experts? Welcome to Hyphens and Spaces
If you want to engage and incorporate a more inclusive culture into all levels of your organization to create an equitable and inclusive environment that is a leader in attracting, hiring, and retaining employees and candidates of diverse experiences and backgrounds, you have come to the right place.
Hyphens and Spaces is a highly experienced and reputable DEI firm that helps companies and other organizations that are dedicated to advancing their social cause. When we use our DEI training strategy through the tactical lens of inclusive excellence, you are guaranteed to experience the difference in your company's overall culture. This is because our highly-trained and certified experts understand that DEI teaching is as important as the products and services you offer.
We also understand that promoting inclusivity signals your company's values and is profitable, delivering a worthwhile ROI. So, if you want your company to enjoy all the positive effects and business benefits of DEI, contact Hyphens and Spaces today to book an appointment with one of our consultants.